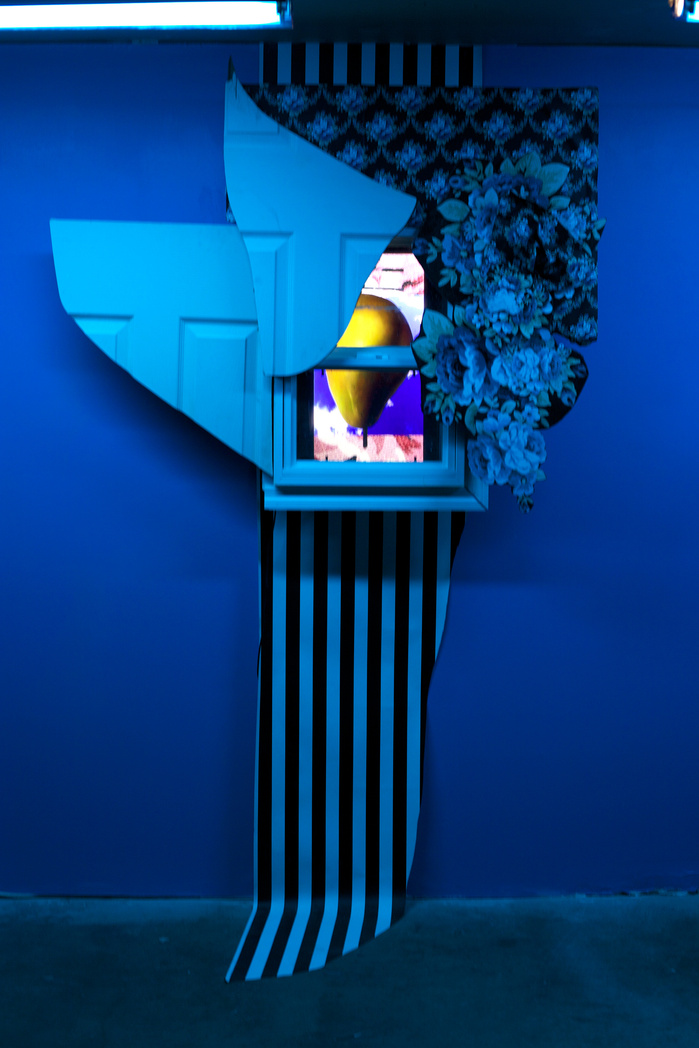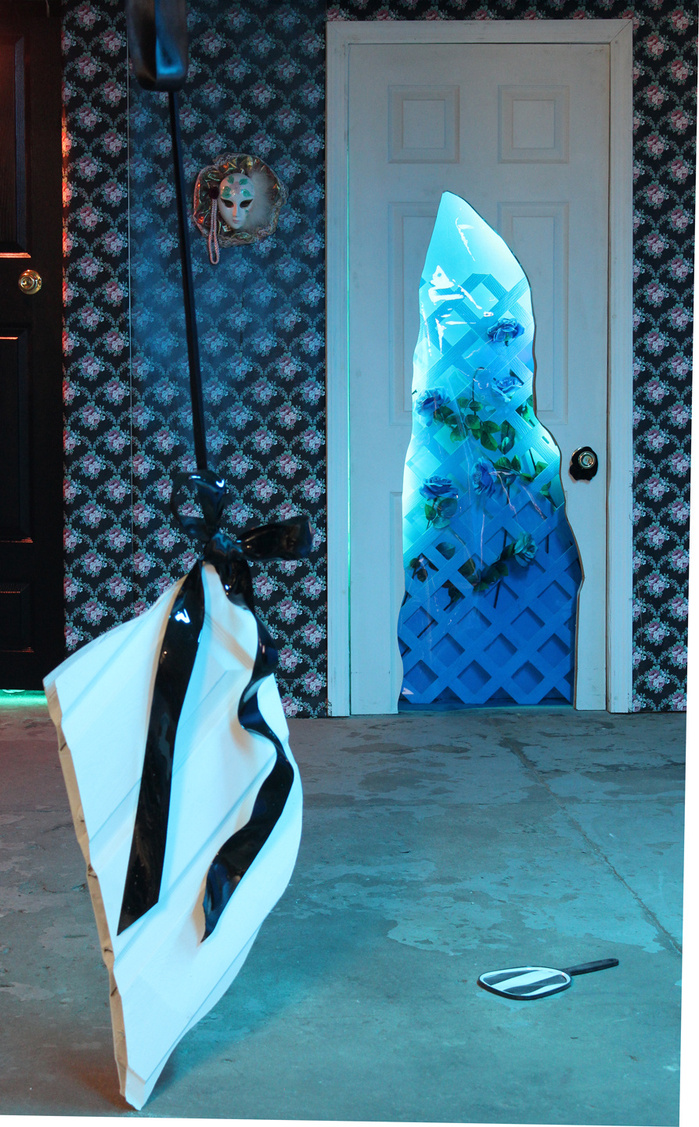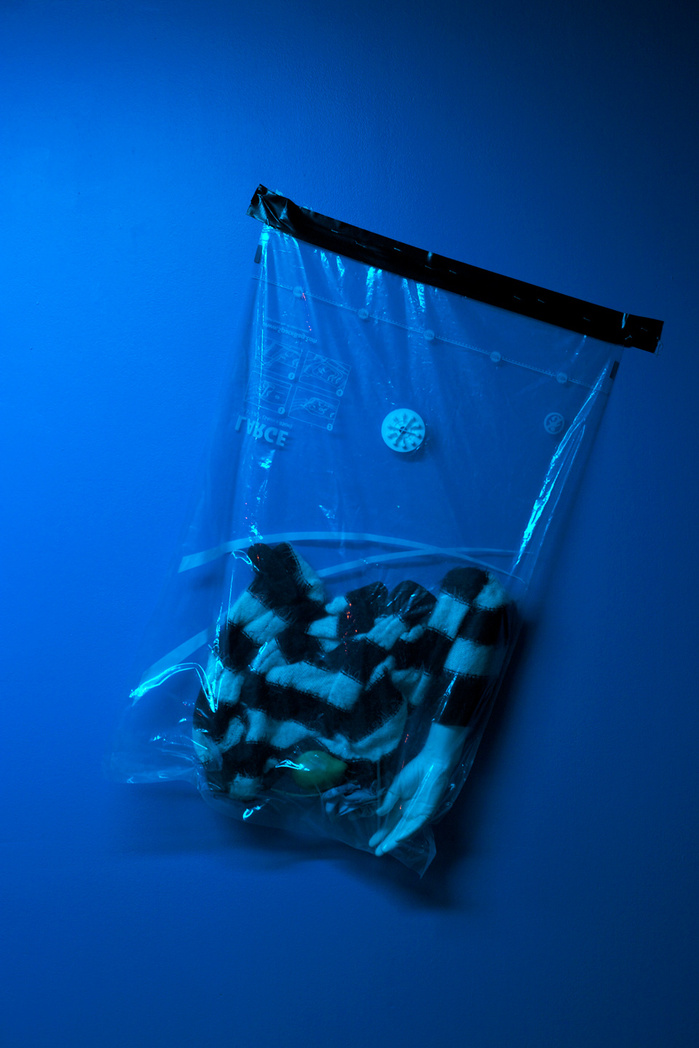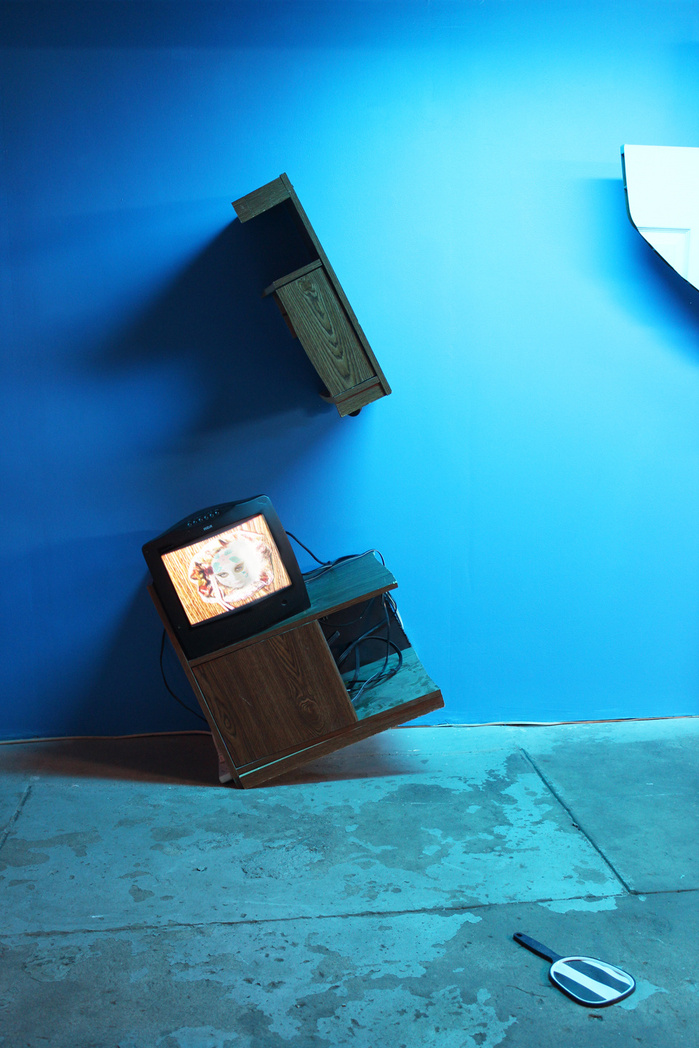 A door(s). A closet. A basement. A floor. A garage. A tunnel. A flower. A garden. A detachment. A caveat. A question. A stipulation. A response. A condition. A premonition. A life. A light. A lie. A lifetime.
SADIE HALIE PROJECTS is working with Martha Mysko to present War of the Roses, a new installation. Martha's work is an anomaly, an amalgam of symbols, both personal and universal, encoded into one big trestle like armature. Her pictorial logic is a series of twisting vines receding and protruding to create a space that is at once flat and layered. It's digital space represented roughly with the seams showing in resistance.
But Martha's work is not impenetrable by any means. Instead, it is welcoming in its abstraction. Her installation has the crude feng shui of a lived in basement with seemingly extraneous elements betraying their own extraneity and demanding recognition. Entering the space feels oddly familiar with the warm glow of a television in twilight producing the white noise of late night Lifetime movies. Made for TV. Low culture by definition. Martha's elevation of childlike or neglected but familiar elements, evocative of bedrooms and domestic spaces, is a conceptual skeleton key. When taken as a whole, these otherwise unremarkable elements become psychic and cosmic, alluding to infinite spaces, both mental and physical. There is light and distance behind her doors and screens.
War of the Roses, Sadie Halie Projects, 2015